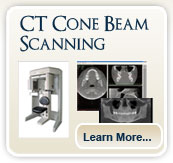 Our philosophy of care is to provide you with exceptional and attentive dentistry in a compassionate environment.

We understand that you have individualized dental needs and concerns. If there are several options for care, Dr. Gentile will discuss each of these with you to allow you to come to an informed decision. Our treatment advice is conservative, and always oriented to your expressed treatment goals.

The level of our care is upheld by our advanced clinical training and facilities. Dr. Gentile has completed several years of specialty training beyond dental school to provide high-end restorative and reconstructive dental care.

In addition to our restorative expertise, many offices refer patients to us for high-quality dental imaging. Our facilities include digital 3-D imaging equipment for advanced treatment planning to provide you with the best dentistry available. For more information on this, please visit our page on cone-beam imaging technology.
This website is designed to address many of the questions new patients have. If you have additional questions or would like to schedule an appointment, please call our office at (610) 565-7222 and we will be happy to assist you.

Prosthodontists are dental specialists in the restoration and replacement of teeth. They are experts in facilitating function and improving appearance through the use of such restorative procedures as crowns, bridges, veneers, dentures, dental implants and dental implant supported prostheses.